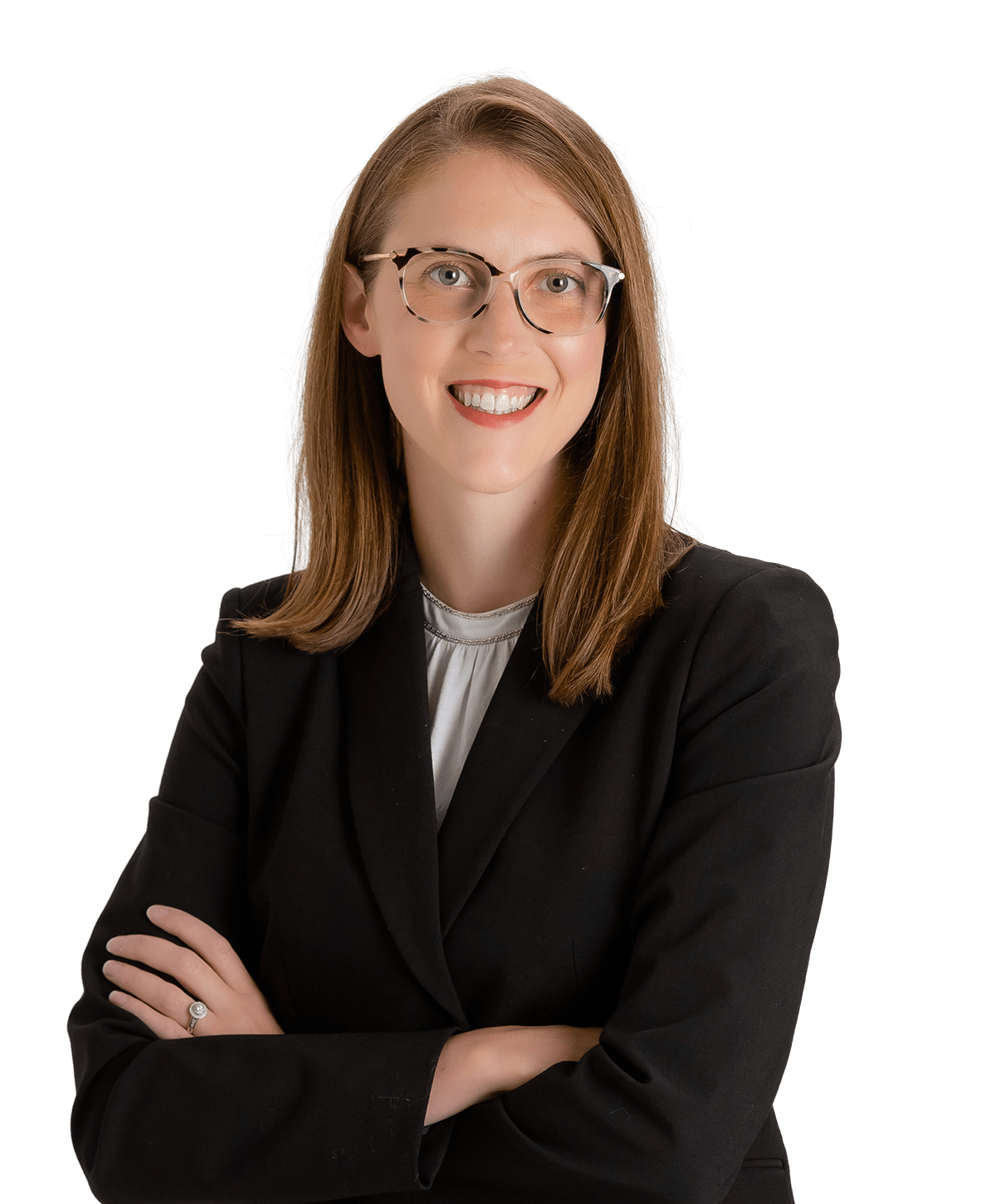 Dr. Forshey's well-rounded background in chemical engineering gives her a discerning perspective when it comes to her work drafting and prosecuting patents. Her years of research and experience working in polymer chemistry, thermodynamics, biomaterials and biosurfaces, enable her to provide valued support to clients in her role as a patent engineer.
---
Prior to joining OBWB, Megan worked at Braskem, Americas as a research scientist specialist. She formulated and validated new polypropylene resins mainly in injection molding segments. Megan collaborated with team members globally to share technical knowledge and research results to meet company goals efficiently. She researched and became the "knowledge expert" within the company of the novel injection molding technique called iMFLUX.
Previous work experience includes working at A. Schulman and Halliburton in the capacity as an engineer.
Megan recently took a one-year sabbatical where she worked as Technology and Engineering Teacher at Menlo Park Academy. During this time, she created a STEAM (technology) and engineering elective curriculum for middle school students, collaborating with colleagues and administration to create and teach content which aligned with the Board of Directors' and Charter School's philosophies.
Select Presentations
Research poster presentation at Kent State University: Investigation of Side Chain Length and Functionality on Surface Freezing Phenomenon of Polymers.
Soft Materials Summer Symposium at Purdue University: Microlayered PET/PVDF Films: Mechano-Optical Behavior in Uniaxial Extension.
MURI Technical Meeting at Georgia Tech, Atlanta: Processing strategies to tailor polymer morphology of microlayer coextruded films to optimize dielectric properties.
Polymer Processing Society (PPS) Conference, Boston 2018: Orientation of polymer films to improve dielectric properties for capacitor applications.
Community Involvement
Citizen Science Lab. Virtual volunteer planning curriculum and assistant teaching STEM lesson plans to children. In person volunteer prepping activity kits and other miscellaneous office tasks. (2021)
Carnegie Mellon. Virtual volunteer research assistant for developmental learning science with Professor Erik Thiessen, Department of Psychology. (2021)
Skype a Scientist. Volunteer. Sharing my STEM career path and experience with children. (2020-Present)
JerseySTEM. Engineering curriculum developer. (2020-Present)
Tour Your Future (Carnegie Science Center's introduction to STEM careers for girls). Event Organizer at Braskem and Volunteer. (2019-Present)
Animal Friends animal shelter. Volunteer. (2019-Present)
United Way "Games for good" event. Volunteer. (2019)
Oakland Catholic School Tour. Volunteer and Career Panel expert. (2019)
SPE Plastivan. Volunteer and Career Panel expert. (2019)
Eliza Trail Cleanup. Volunteer. (2019)
Purdue Graduate Student STEM Outreach Committee Member. 2017. Super Summer GERI Camp. Materials science activity volunteer. (2017-2018)
SpringFest 2017 Outreach event volunteer. (2017)
NanoDays National Informal STEM Education Network volunteer. (2017)
"Introduce a Girl to Engineering Day" full day mentor. (2017)
Super Saturdays: Jan – March Gifted Education Resource Institute outreach event volunteer. (2017)
Purdue Space Day Outreach event volunteer. (2016)
United Way Neighborhood Beautification Project volunteer. (2015)
Salvation Army Red Kettles Donations volunteer. (2014)
United Way Community Cleanup volunteer. (2013-2014)
Best Buddies College Chapter member/volunteer. (2010-2012)
Community Cleanup Day volunteer. (2008)
Jared Ellsworth Tournament of Champions volunteer. (2006-2008)
Bath Elementary School Tutor. (2004-2008)
Academic Honors
Grants & Awards

Donald F. Othmer Academic Excellence Award. (2009)
ACFEA General John. A. Wickman scholarship recipient. (2011)
Access to Education scholarship recipient. (2011)
Alpha Lambda Delta Collegiate Honor Society inductee. (2008-2012)
Rose-Hulman Merit Scholar scholarship award. (2008-2012)
Women in Engineering Program travel grant to attend National Conference for
College Women Student Leaders. (2016)
Conference Travel Funds Award College of Engineering. (2018)
Estus H. and Vashti L. Magoon Graduate Teaching Award. (2019)
Select Publications
Ph.D., Materials Science and Engineering, Purdue University, 2019
M.S., Polymer Engineering, The University of Akron
B.S., Chemical Engineering, Rose-Hulman Institute of Technology, 2012