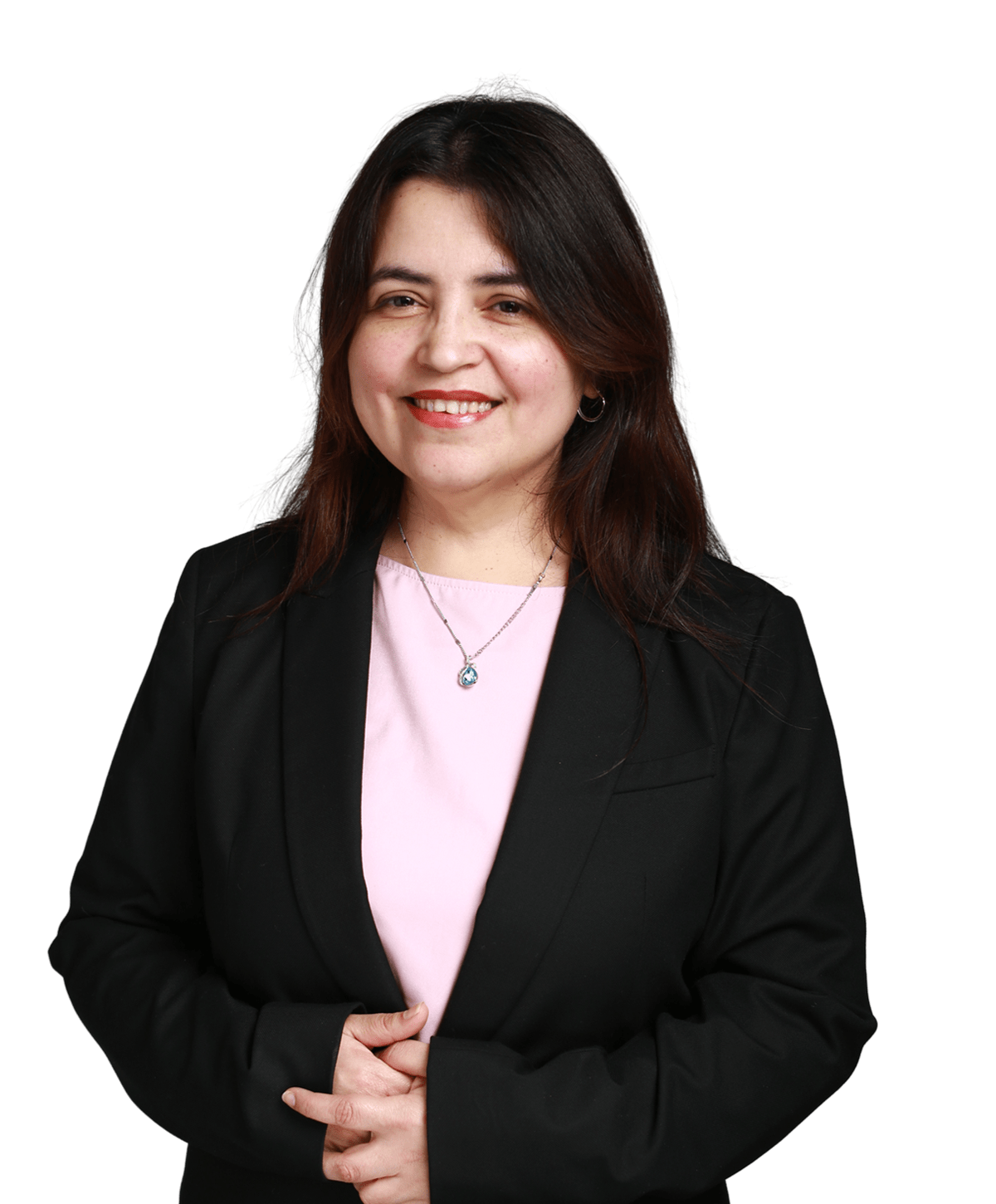 Kristel
Meza-Fajardo

, Ph.D.
Dr. Meza is a patent engineer with a strong background in engineering. She has a Ph.D. in Earthquake Engineering and years of experience in scientifc computing and providing coordination and management of research projects.
---
Prior to joining Osha Bergman Watanabe & Burton (OBWB), Dr. Meza worked as a scientific expert at the French Geological Service (BRGM) where she was involved in securing grant funding and coordination of research projects for critical and industrial infrastructures. She focused her research on the modeling and simulation of earthquake-related problems, including problems of mechanical vibrations and geophysics.

Previous experience includes the development of algorithms and codes for seismic signal processing and for numerical simulations of wave propagation at the Institut Français des Sciences et Technologies des Transports, de l'Aménagement et des Réseaux (IFSTTAR). She has also done theoretical work on characterizing dispersive waves, including interpretation of geophysical measurements and estimation of damping in geomaterials.
Dr. Meza is the author/co-author of more than 20 scientific publications and she is in the Editorial Board of the journal Earthquakes & Structures.
Awards & Honors
Prize to the best Poster « Science de l'Ingénieur » at the 10ème Colloque de l'Association Française du Génie Parasismique, AFPS (2019)

Research scholarship Erasmus Mundus (2016)

Ph.D. scholarship. University of Pavia, Italy (2004 – 2007)

FULBRIGHT scholarship. United States (2002 – 2004)

Academic excellence. UNAH. Honduras (1999)
Professional Activities & Memberships
Groupe de travail AFPS (2021) –Mouvements sismiques pour l'ingénieur (Seismic ground motion for Engineers)
Select Publications
M.Sc., Structural Engineering, The State University of New York at Buffalo, 2004
Ph.D., Earthquake Engineering, University of Pavia, Italy, 2008
Civil Engineering Degree, Universidad Nacional Autónoma de Honduras (UNAH), 2000