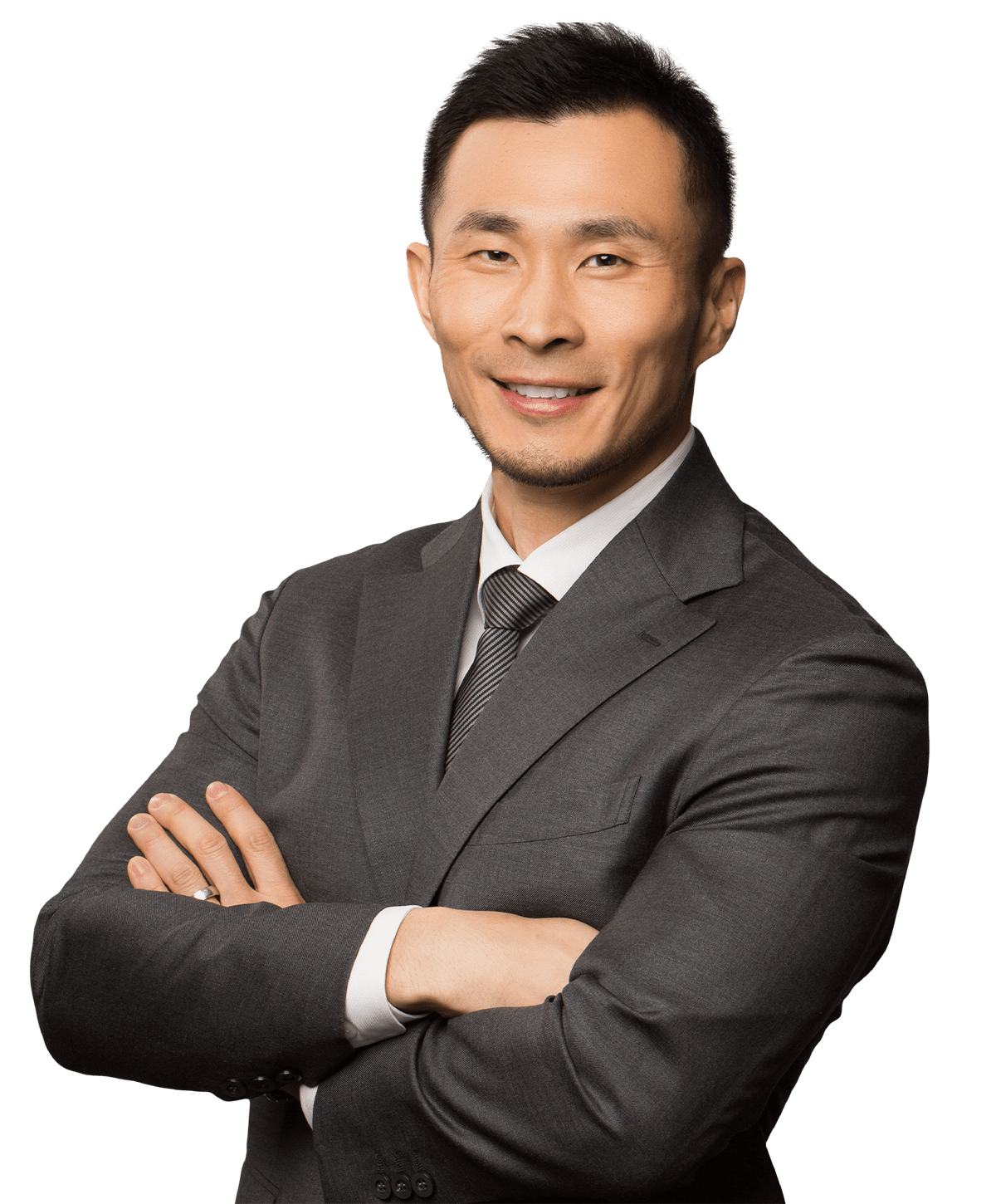 Yuichi
Watanabe
Partner | U.S. Patent Attorney and Attorney at Law
Yuichi Watanabe understands the importance of intellectual property (IP) to businesses. He leverages his diverse experience and international background to deliver unique insights and practical, cost-effective solutions to help clients succeed in today's global marketplace.
---
Yuichi is well-versed in all facets of U.S. patent law and maintains a broad practice. Early in his legal career, his practice focused on complex patent litigation in district court and at the International Trade Commission (ITC). He has experience in all phases of litigation in a range of technologies including biomedical devices, consumer electronics, oilfield equipment, and papermaking machinery. Today, he is involved in virtually every aspect of patent practice including application drafting and prosecution, due diligence, licensing, district court litigation, ITC investigations, opinion preparation, and global patent portfolio management.
Yuichi represents both domestic and foreign clients across a wide spectrum of industries. Being fully bilingual in Japanese and English, he is especially adept at counseling and representing Japanese corporate clients on sophisticated IP matters.
An internationally sought-after speaker on IP topics, Yuichi frequently travels around the world for speaking engagements with various professional organizations as well as academic and government institutions, such as the American Intellectual Property Law Association, Intellectual Property Institute of Canada, Taiwan Patent Attorneys Association, Japan Patent Attorneys Association, Japan Intellectual Property Association, Corporate Legal & IP Association, Nagoya University, Taiwan Intellectual Property Office, Japan Patent Office, and Intellectual Property High Court of Japan.
Yuichi has also authored numerous articles on U.S. patent law, including academic articles for prominent law journals such as the Virginia Journal of Law & Technology (University of Virginia School of Law) and the Houston Business & Tax Law Journal (University of Houston Law Center).
Admissions
State Bar of Texas
United States Patent and Trademark Office
United States District Court for the Eastern District of Texas
United States District Court for the Western District of Texas
United States District Court for the Southern District of Texas
Not licensed in Japan
PROFESSIONAL ACTIVITIES AND MEMBERSHIPS
American Intellectual Property Law Association
Houston Intellectual Property Law Association
Intellectual Property Owners Association
George Washington University, LL.M., Intellectual Property Law, 2012
University of Houston Law Center, J.D., 2009
University of Michigan-Dearborn, B.S.E., Computer Engineering, 2005 graduated first in class
RELATED ARTICLES
SELECTED PUBLICATIONS
Author, "Doctrine of Patent Exhaustion: The Impact of Quanta Computer, Inc., v. LG Elecs., Inc.," 14 VA J.L. & TECH. 273 (2009)
Author, "Patent Licensing and the Emergence of a New Patent Market," 9 HOUS. BUS. & TAX L.J. 445 (2009)
米国特許ライセンスの留意事項-制限条項と解除条項の視点から-(「パテント」日本弁理士会) (October 2012)
特許ライセンスの留意事項「米国における権利活用促進状況及び技術移転動向実態調査」社団法人農林水産技術情報協会 (February 2012)
SELECTED PRESENTATIONS
"Climate Change and IP: WIPO Green Initiative to Enhance Green Tech" - AIPLA Spring Meeting (May 17, 2022)
"Practice Pointers on Drafting and Translating U.S. Patent Applications," presented at Shiga International Patent Office (Sept. 6, 2019)
"Practical Tips on Drafting Replies to Office Actions in the U.S.," presented to the Taiwan Patent Attorneys Association (Apr. 30, 2019)
"Maximizing IP Value and Managing Risk," presented in Taipei, Taiwan (June 8, 2018)
"U.S. Patent Prosecution Tips," presented to the Japan Intellectual Property Association (Apr. 14, 2018)
"U.S. Prosecution Tips: Translations, IDS, and Formalities," presented at the American Intellectual Property Association IP Practice in Japan Committee MWI Pre-meeting (Jan. 24, 2018)
"Post-Final Practice – Understanding Your Options at the End of the Line," panelist at Intellectual Property Institute of Canada Annual Meeting (Oct. 12, 2017)
"Effective Ways to Overcome Rejections under 35 U.S.C. § 101 and § 112," presented at Shiga International Patent Office (June 14, 2017)
"Update on Functional Claiming and 35 U.S.C. § 112(f)," presented to the Japan Patent Attorneys Association (Apr. 24, 2017)
"IP Izakaya – Straight from Japan," moderator at American Intellectual Property Association MWI Meeting (Feb. 3, 2017)
"Lexmark International Inc. v. Impression Products Inc.: Patent Exhaustion," presented to the IP High Court and the IP Division of the Tokyo District (Apr., 20, 2016)
"Shhhhh! Trade Secrets Update," American Intellectual Property Association IP Practice in Japan Committee MWI Pre-meeting (Jan. 27, 2015)
"Practice Pointers on Prosecuting Software and Computer-Implemented Inventions," Corporate Law & IP Association (Nov. 20, 2014)
"Update Regarding PCT and PPH at the USPTO," Japan Patent Office (Apr. 7, 2014)
"Patent Enforcement and Defenses for Japanese Companies," presented at JPAA Tokai Branch (Aug. 2, 2013)
"Effective Enforcement of US Patents for Universities," presented at Nagoya University (Aug. 1, 2013)
"Analysis of Cost-Reduction issues for U.S. Patent Prosecution," presented at AIGI IP Law Firm (July 31, 2012)
"Patent Enforcement – Opportunities for Japanese Companies," presented at RYUKA IP Law Firm (July 29, 2013)
"Recent Developments in Patent Eligibility for Computer-Implemented Inventions," presented at the IP High Court and the IP Division of the Tokyo District (June 20, 2013)
"Cost-Reduction and Quality Control for Prosecuting U.S. Patent Applications," presented at AIGI IP Law Firm (Jan. 20, 2012)