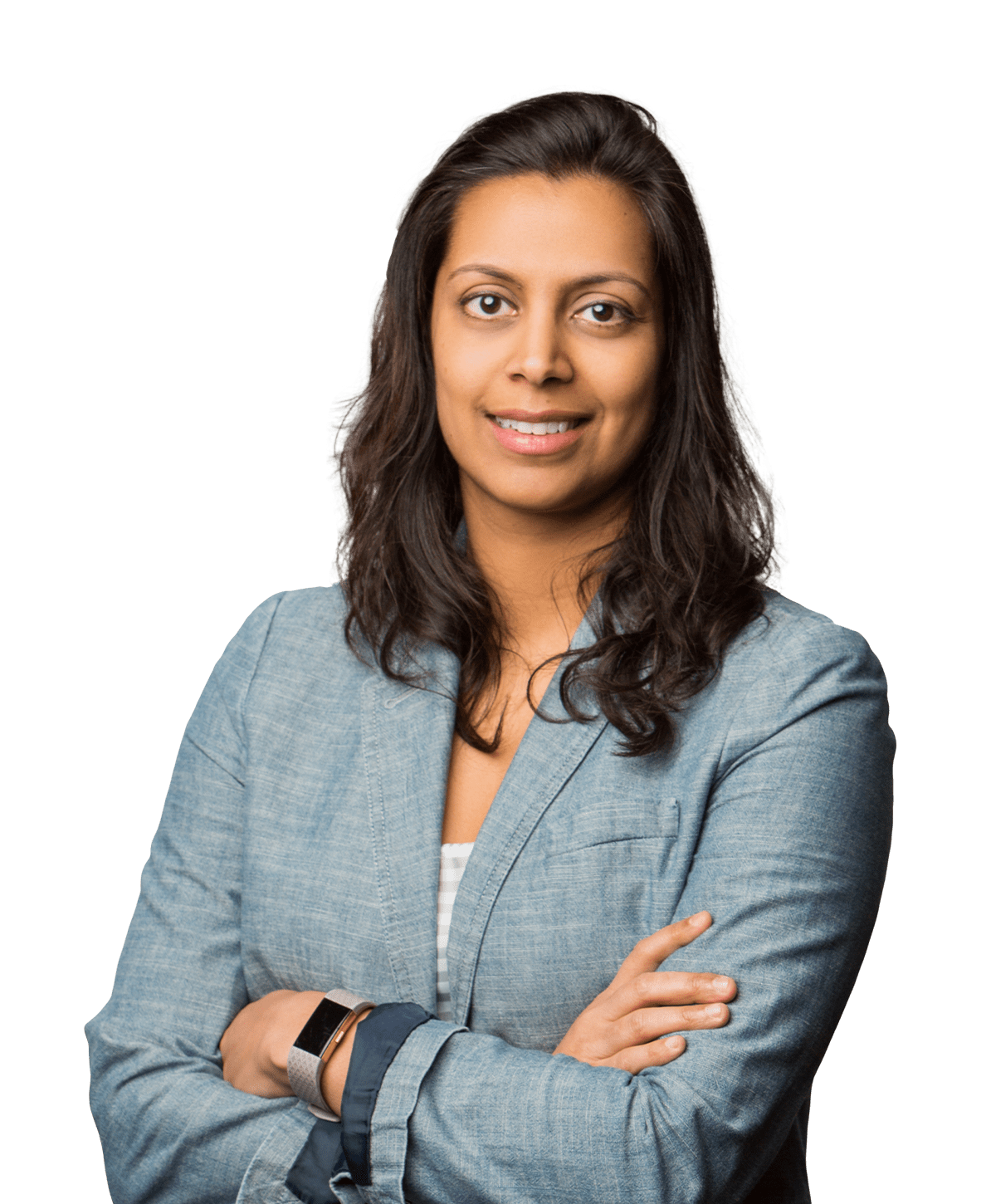 Seema
Mehta
Partner | U.S. Patent Attorney and Attorney at Law
Spanish
English
Gujrati
Hindi
Seema Mehta's practice includes foreign and domestic trademark prosecution and worldwide patent procurement and enforcement, including appeals practice, post-grant proceedings at the USPTO, validity and infringement opinions, IP counseling, IP litigation, and management of IP portfolios in the field of electronics, mechanics, optics, physics, telecommunications, and software.
---
Mrs. Mehta has extensive experience in the preparation and prosecution of patent applications in a variety of fields, including: file systems, operating systems, financial management applications, mobile phone applications, trusted execution environment operation, 4G LTE networking for mobile/smart phones, Internet-of-Things technology, web-based applications, graphical user interfaces, information security, camera and radar systems for automobiles, vehicle alternators, windshield wipers, human-device interaction, and lock set devices for vehicles. Her work at Osha Bergman Watanabe & Burton (OBWB) further involves working with small and medium enterprises (SMEs), clients with specific commercially-viable technology such as medical devices for endoscopy using microscopy, tracking of physical assets using sensors, satellite systems, and liquid lens technology for optical systems. Her foreign practice includes preparation and prosecution of both patent and trademark applications in the area of securing and anti-counterfeiting of identification documents, IoT technology, cryptographic currency applications, pump technology for cosmetics, and optical tissue imaging by various methods.
Mrs. Mehta has also prepared, filed, and argued at oral hearings on a dozen Inter Partes Review (IPR) petitions. Her litigation work includes defending clients in two patent infringement lawsuits related to the automotive industry in the Eastern District of Michigan. She has also filed a handful of trademark applications for clients working in the electronic discovery field.
Mrs. Mehta previously worked as a bring-up engineer at IBM in Austin, Texas, and as a digital signal processing engineer at Texas Instruments.
Admissions
State Bar of Texas
United States Patent and Trademark Office
United States District Court for the Southern District of Texas
PROFESSIONAL HONORS
"Top Lawyer," H Texas magazine (2016-current)
REPRESENTATIVE MATTERS
Represented Petitioner Valeo in several IPR proceedings before the PTAB including IPR2014-00220, IPR2014-00222, IPR2014-01203, IPR2014-01204, IPR2014-01208, IPR2015-01410, and IPR2015-01414. Attended oral hearing at the PTAB in four of these IPRs and successfully argued for Petitioner. Invalidated large majority of claims involved, where the patents were related to surround view camera system for motor vehicles.
Provides patent prosecution and counsel to a leading foreign automotive supplier to help build a robust patent portfolio in a short amount of time by utilizing unique patent procedures, including Track One filings, filing continuation applications, and filings claims in competitor's technology space.
Specializes in after-final patent practice, utilizing after-final consideration program (AFCP), Examiner Interviews, Pre-appeal Briefs and Requests for Review, Appeals, and PPH practice to strategically avoid the cost of re-opening prosecution.
PROFESSIONAL ACTIVITIES AND MEMBERSHIPS
Houston Bar Association (Member, Corporate Counsel Section, Commercial and Consumer Law Sections)
AIPPI US member and attendee at AIPPI International ExCo, Hyderabad 2011 — Filled-in as reporter secretary for Q219, Genuine Use of Trademarks
Houston Intellectual Property Law Association
University of Houston Law Center, J.D., 2007
University of Texas at Austin, B.S., Electrical Engineering, Specialization in Telecommunications and Networking, with honors, 2002
RELATED ARTICLES
SELECTED PUBLICATIONS
Filing a Pre-Appeal Brief and Request for Review Provides Another "Bite at the Apple" (2010)
SELECTED PRESENTATIONS
"Correction of Patents," 67th Southwest Regional ACS Meeting, Austin, Texas (2011)
"Introduction to Intellectual Property," Society of Women Engineers: Houston chapter, Houston, TX (2009)
"IP Seminar: U.S. Patent Law," HEC International Business School, Paris, France (2009)