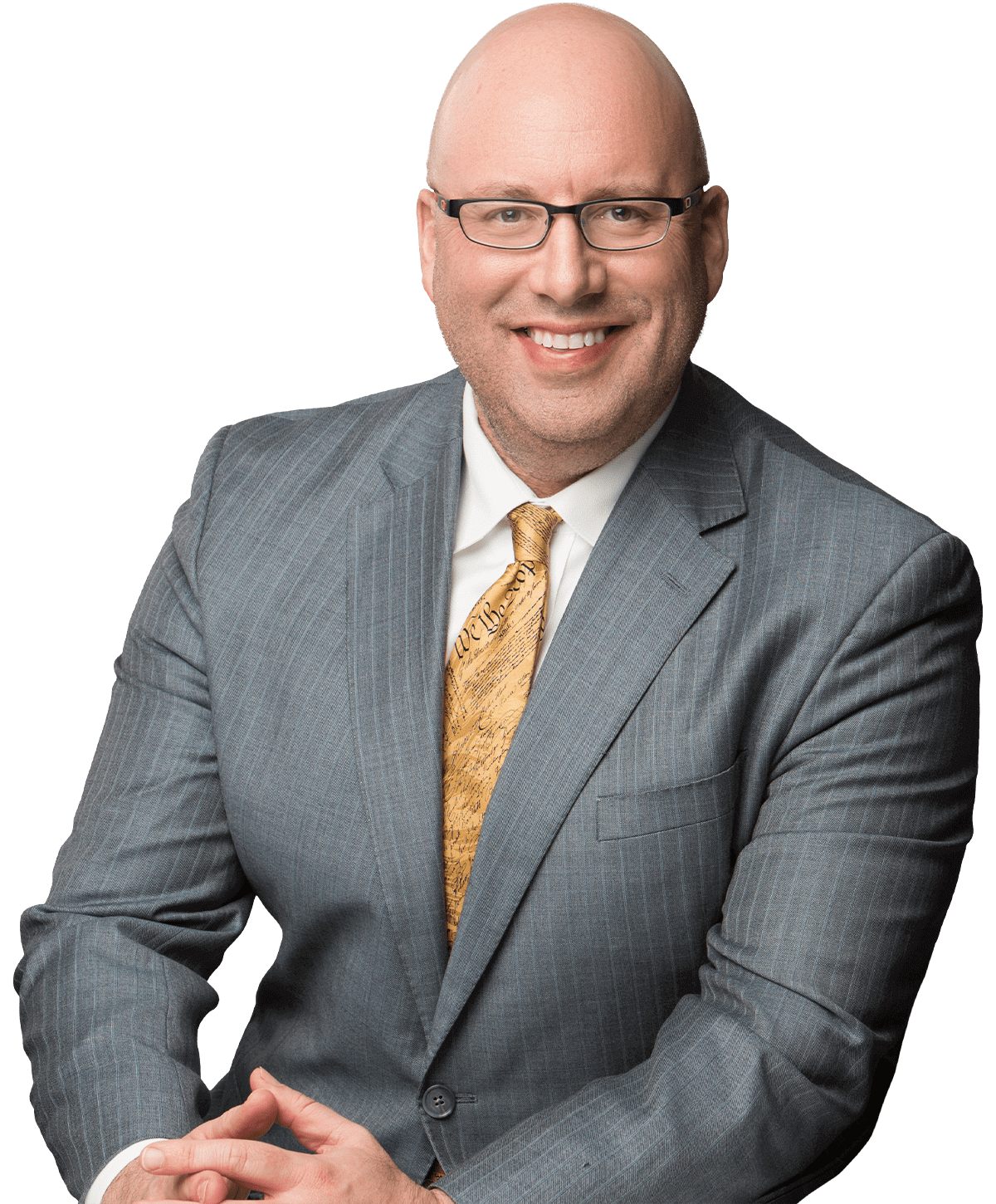 Jeffrey
Bergman
Managing Partner | U.S. Patent Attorney and Attorney at Law
Jeffrey Bergman serves as the Managing Partner of the firm's Houston office. With over 23 years of experience, he is frequently recognized among his peers as a leader in the field of intellectual property law.
---
Jeffrey was recently lauded in IAM Patent 1000's 2020 edition of The World's Leading Patent Professionals, who said, "Jeffrey Bergman … has prosecuted key patents for clients in many technical disciplines and industry sectors. Contacts in Europe and Asia look to him for incisive insight into the US patent system."

Jeffrey Bergman's practice encompasses all aspects of intellectual property law, including domestic and foreign patent prosecution and maintenance, IP counseling, licensing, IP litigation, and validity and infringement opinions. Jeffrey specializes in the fields of chemistry, materials science, and mechanical engineering, with an emphasis in oilfield technologies, specialty chemicals, polymers, and nanotechnology.
Mr. Bergman has prepared and successfully prosecuted hundreds of U.S. patent applications in a wide variety of fields including nanotechnology, all aspects of chemical practice including organic and inorganic synthesis, polymer science, ion exchange systems, materials development, computer software, semiconductor fabrication and packaging, mechanical engineering, subterranean drilling, and oilfield services.
He has successfully appealed numerous patent applications before the U.S. Patent Office Board of Patent Appeals and Interferences. In addition to his extensive involvement with domestic patent applications, Mr. Bergman has provided guidance to foreign counsel in the procurement of numerous foreign patents. Mr. Bergman has also served as lead counsel in Federal Circuit appeals, as well as handling reexamination proceedings, reissue proceedings, and Inter Partes Review Proceedings.
Mr. Bergman has worked on a number of litigation matters involving oilfield and chemical technologies. He has also provided counseling to clients on freedom to operate, invalidity, and non-infringement opinions. Mr. Bergman has given numerous talks throughout Europe and Asia to clients and law firms to facilitate their understanding of the U.S. patent system.
Admissions
State Bar of Texas
United States Court of Appeals for the Federal Circuit
United States Court of Appeals for the Fifth Circuit
United States District Court for the Eastern District of Texas
United States District Court for the Southern District of Texas
United States District Court for the Northern District of Texas
United States Patent and Trademark Office
PROFESSIONAL HONORS
Texas Bar Foundation Fellow (2020)
IAM Patent 1000, Recommended in Prosecution, Texas (2017-2022)
"Texas Super Lawyer," Thomson Reuters (2016-current)

"Top Lawyer,"

H Texas

magazine (2010, 2011, 2016, 2017, 2019, 2020)

"Texas Rising Star," Thomson Reuters (2006 – 2015)
"America's Top Patent Prosecutors of 2011," Patent Buddy (2011)
"Professionals on the Fast Track," H Texas magazine (2009)
APPEARANCES
Bloomberg Law Radio, multiple appearances, IP analysis of recent cases (2012-2014)
PROFESSIONAL ACTIVITIES AND MEMBERSHIPS
Articles Editor, University of Houston Law Review
Intellectual Property Owner's Patent Office Practice Committee Member
Houston Intellectual Property Lawyers Association
IP Inns of Court, Houston Chapter
Houston Bar Association
University of Houston Law Center, J.D., cum laude, 2003 Order of the Barrons
Cornell University, M.S., Chemistry, 1999
College of William & Mary, B.S., Chemistry, magna cum laude, 1997
RELATED ARTICLES
SELECTED PUBLICATIONS
Co-author, "The Quest for a Bulletproof Patent," Lexis Nexis (2015)
Co-author, "Reexamination in the United States," Patent Times, Vol.5, Japan (2002)
Co-author, "The Utility of Legal Opinions Regarding Infringement and Validity In The United States," Patent Times, Japan
Selected scientific publications – Bergman et al., "Synthesis and Characterization of Polyolefin-Silicate Nanocomposites: A Catalyst Intercalation and In Situ Polymerization Approach," Chem. Commun. (1999)
DeFotis, Bergman et al., "Uncompensated Antiferromagnetism and Phase Boundary with Variable Curvature in the Mixed Magnet MnNiCl," Phys. Rev. B, 70, 184413 (2004)
Author, "Legal Game Changer" - Jeffrey S. Bergman explores how Covid-19 will impact the future practice of law. Intellectual Property Magazine (2020)
SELECTED PRESENTATIONS
"America Invents Act: Post-Grant Proceedings," Houston, Texas (2013)
"Reexamination and Third Party Challenges," All China Patent Agent Association (2012)
"337 Litigation," Hangzhou, China (2012)
"Using IP to Fuel Your Business," American Chemical Society's Great Lakes Regional Meeting, Lincolnshire, Illinois (2009)
"Intellectual Property: A Manufacturing Perspective," Society of Manufacturing Engineers Houston Chapter Meeting, Houston, Texas (2009)