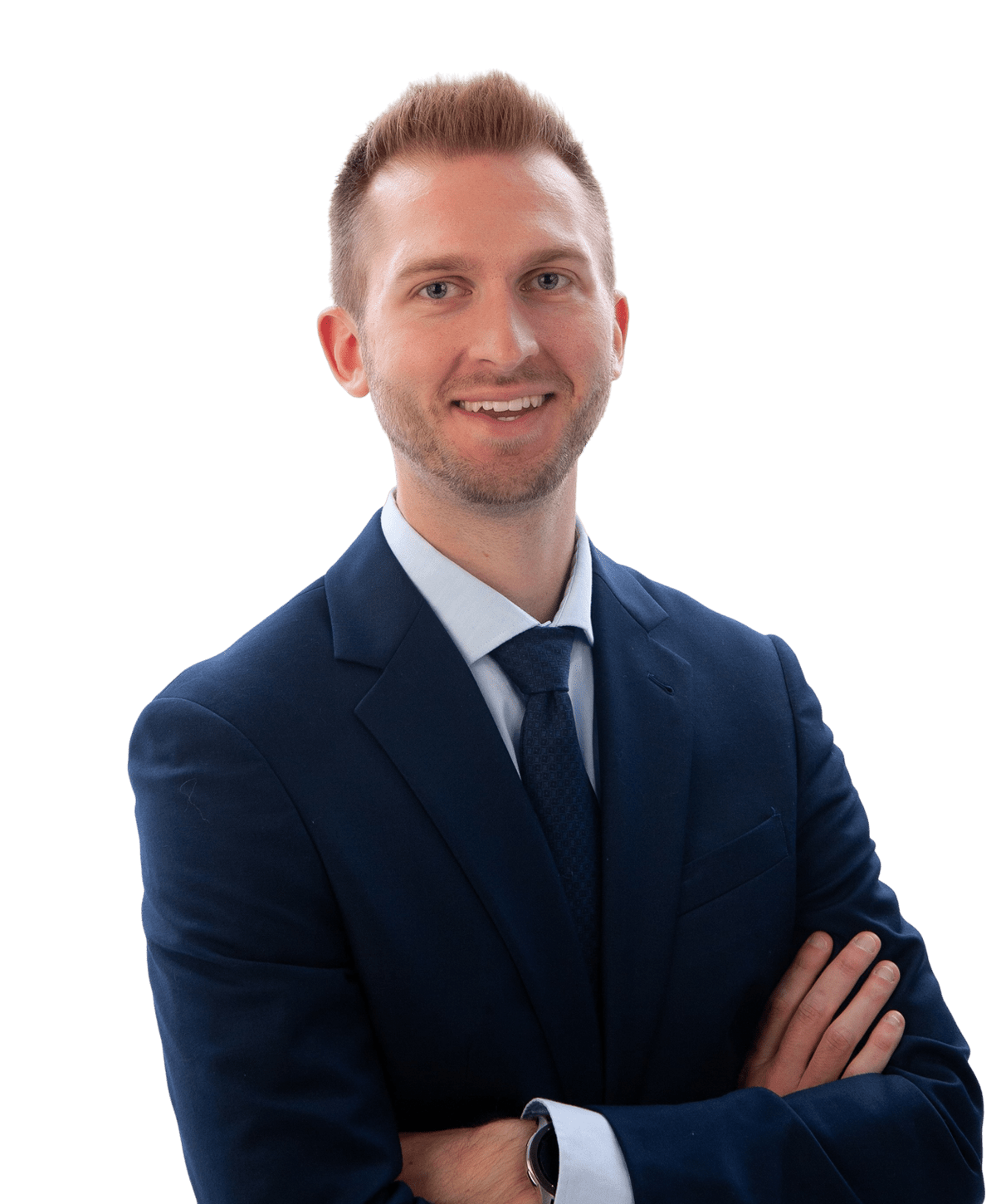 Garrett L.
Sternhagen

, Ph.D.
Dr. Sternhagen assists with prosecuting foreign and domestic patents in chemical-related industries. His specific areas of expertise include polymer chemistry, organic chemistry, biochemistry and physics.
---
Prior to joining Osha Bergman Watanabe & Burton (OBWB), Dr. Sternhagen worked as a research assistant at Louisiana State University, and as a research associate at the University of Wisconsin – Stevens Point. Dr. Sternhagen brings extensive R&D experience and in-depth knowledge of the chemical industry to his work in the field of intellectual property law.
AWARDS
Timothy S. Evenson Award in Polymer Science (Excellence in Polymer Science) (2019)
Teaching Assistant Scholar Award (Excellence in General Chemistry education) (2014)
Eta Omicron of Alpha Mu Gamma National Foreign Language Honor Society (2011)
Joseph and Margaret Schmauss Award (Excellence in German) (2011)
National Society of Leadership and Success (2011)
Irene Anderson Scholarship (Excellence in German) (2009)
Goethe Institute Book Award (Excellence in German) (2009)
PROFESSIONAL MEMBERSHIPS
American Chemical Society
Ph.D., Chemistry, Louisiana State University (LSU), Baton Rouge, LA, 2019
B.S., Biochemistry & German, University of Wisconsin, Stevens Point, WI, 2012
RELATED ARTICLES
SELECT PUBLICATIONS
Sternhagen, G. L.; Gupta, S.; Zhang, Y.; John, V.; Schneider, G. J.; Zhang, D., Solution Self-Assemblies of Sequence-Defined Ionic Peptoid Block Copolymers. Journal of the American Chemical Society 2018, 140 (11), 4100-4109.
Chan, B. A.; Xuan, S.; Li, A.; Simpson, J. M.; Sternhagen, G. L., Yu, T., Darvish, O., Jiang, N., Zhang, D.
"Polypeptoid Polymers: Synthesis, Characterization and Properties." Biopolymers 2018, DOI: 10.1002/bip.23070
Arai, K.; Sagawa, N.; Shikata, T.; Sternhagen, G. L.; Li, X.; Guo, L.; Do, C.; Zhang, D., Pronounced Dielectric and Hydration/Dehydration Behaviors of Monopolar Poly(N-alkylglycine)s in Aqueous Solution. The Journal of Physical Chemistry B 2016, 120 (37), 9978-9986.