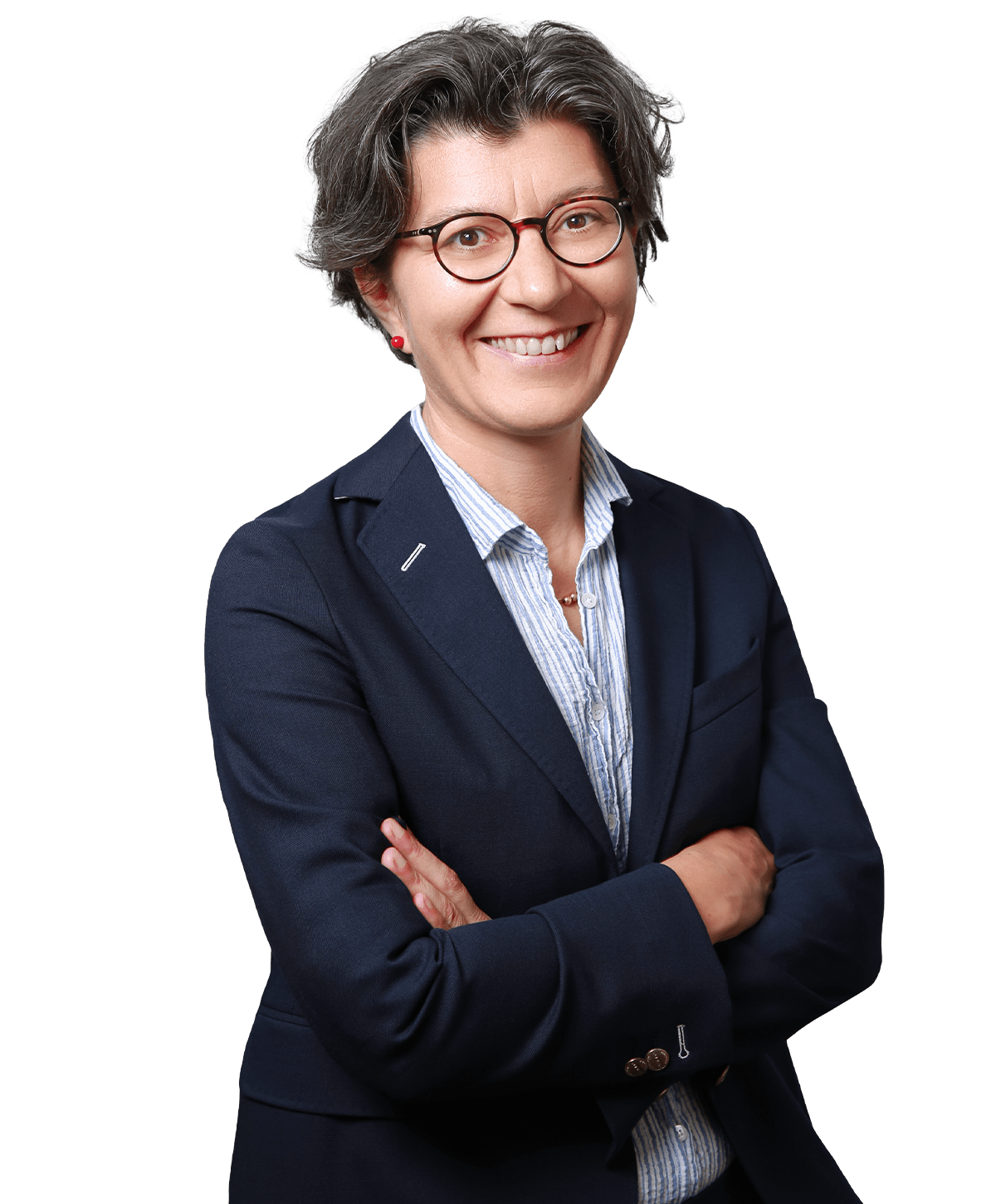 Francesca
Giovannini
Associe | Italian & European Patent Attorney
English
French
German
Italian
Francesca Giovannini's practice includes foreign and European patent prosecution and European patent litigation, in the fields of materials science, chemical and mechanical engineering.
---
At Osha Bergman Watanabe & Burton (OBWB), Ms. Giovannini handles prosecution, opposition and litigation work for French and international clients, in particular in the oil field (e.g. wellbore fluids, drilling equipments), in process engineering (e.g. polymerization plants and processes, hydrocarbon separation processes and plants, heat exchangers, gasifiers, air-conditioners) and in materials science (e.g. polymers, fuel cells, batteries), and she regularly attends oral proceedings before EPO Examining Divisions, Opposition Divisions and Boards of Appeal. Further, she is involved in infringement and nullity actions before the French Court (TGI) as well as before the National Commission on Inventions made by Employees (CNIS). She assists bailiffs in French infringement seizures.
Prior to joining Osha Bergman Watanabe & Burton (OBWB) in 2009, Ms. Giovannini worked as patent attorney at Basell Polyolefine GmbH in Frankfurt, Germany, a joint venture between BASF and Shell which subsequently merged with Lyondell Chemical Company to form LyondellBasell. There, she harvested inventions in the field of polyethylene products, plants and processes and drafted and prosecuted corresponding patent applications globally, drafted patentability and freedom-to operate opinions and progressively focused on oppositions and appeals before the EPO, attending many oral proceedings. She also provided IP advice on core R&D projects relating to polyethylene catalysts and processes and she held internal training seminars on IP issues.
Before that, after a short experience as a patent engineer at a Patent Library in Vicenza, Italy, where she performed patent searches, Ms. Giovannini worked several years as patent agent for the IP law firm Porta, Checcacci & Associati in Milan, Italy, where she performed prior art searches, patentability and freedom-to operate analysis and drafted and prosecuted patent applications in Italy and abroad, most of them relating to the manufacture of tyres, glasses and dragées.
Additionally, Ms. Giovannini worked in the polyurethane industry as a materials engineer at Deltapur S.p.A., a company of Bayer group. In that position, she developed tailor-made polyurethane formulations for the automotive industry.
Ms. Giovannini graduated in 1996 with a M.S. degree in Chemical Engineering with a particular emphasis on process engineering and materials science and drafted an experimental thesis on the basis of a research performed to develop controlled release pharmaceutical systems.
Admissions
European Patent Litigator (2023)
European Patent Attorney (2004)
Italian Patent Attorney (2002)
Registered on the French list of persons qualified in industrial property, patent section (2016)
PROFESSIONAL ACTIVITIES AND MEMBERSHIPS
Intellectual Property Owners Association (IPO), European Practice Committee
European Patent Institute (EPI), The Institute of Professional Representatives before the European Patent Office
Institute of Italian Industrial Property Attorneys (Ordine dei Consulenti in Proprietà Industriale), patent section
Foreign observers' group of the Institute of French Industrial Property Attorneys (CNCPI)
Select Publications
CEIPI Diploma on Patent Litigation in Europe, 2015
University of Trieste, Italy, M.S., Chemical Engineering, 1996
University of Trieste, Italy, B.S., Chemical Engineering, 1996