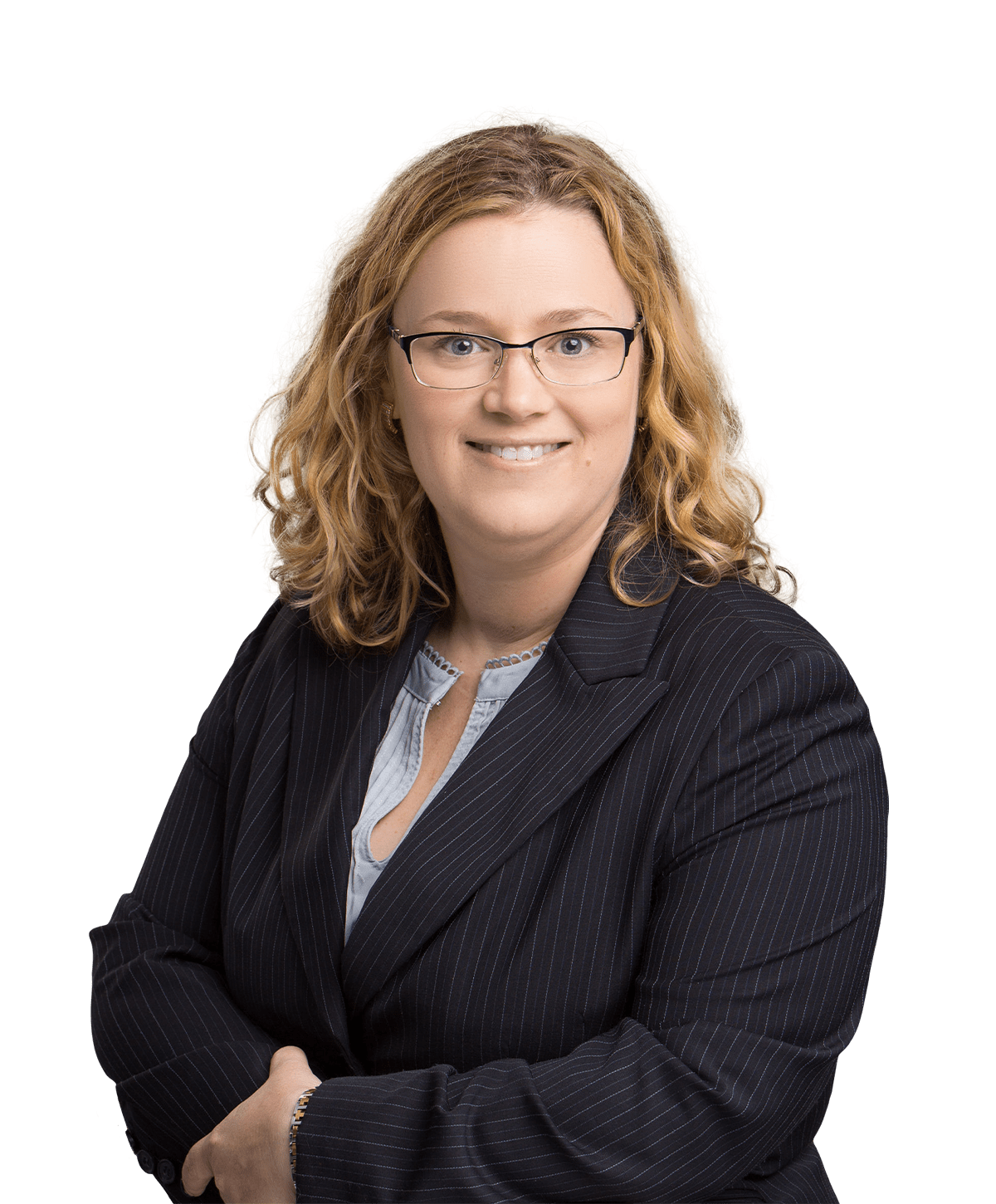 Carlyn
Burton
Partner | U.S. Patent Attorney and Attorney at Law
Carlyn Burton uses intellectual property (IP) in creative and strategic ways to help clients achieve their business goals. With more than 18 years of IP legal experience under her belt, Ms. Burton has represented a wide range of clients – from accomplished Fortune 500 companies to innovative start-ups. As a scientist, she combines diverse technical knowledge with a strong skill set across multiple areas: domestic and foreign patent prosecution and maintenance, IP counseling, licensing, and IP litigation in the fields of chemistry, materials science, and mechanical engineering, with an emphasis in oilfield technologies, specialty chemicals, polymers, nanotechnology, and pharmaceuticals.
---
Ms. Burton has drafted and prosecuted hundreds of patent applications in various chemical, materials, and mechanical fields including, but not limited to, complex fluid systems, downhole tools, nanotechnology, batteries, adhesives, polymer chemistry, ion exchange systems, materials development, metallurgy, and consumer products, cosmetics, pharmaceuticals, therapeutics, synthetic peptides, and medical devices.
In the area of IP counseling, Ms. Burton has rendered opinions regarding patentability, infringement, validity, freedom to operate; counseled clients on patent design-around strategies and the strength of patents in anticipation of litigation; developed and implemented global patent prosecution strategies for numerous patent families; led numerous brainstorming sessions to strengthen IP portfolios, and conducted intellectual property due diligence.
In the context of litigation, Ms. Burton has prepared complaints, answers, motions, responses to discovery, and participated in mediations, settlement conferences and hearings for various patent infringement cases and contract disputes before U.S. District Courts, and Section 337 investigations before the U.S. International Trade Commission. Specifically, Ms. Burton's experience includes development and briefing of infringement (or non-infringement) positions, invalidity positions, and claim constructions for Markman hearings, as well as significant contributions to the domestic industry and remedy strategy, analysis, and briefing before the ITC and Court of Appeals for the Federal Circuit.
Previously, Ms. Burton was a judicial intern for the U.S. District Court for the Southern District of Texas in the Court of the Honorable Judge David Hittner. Prior to law school, Ms. Burton conducted research in the fields of structural investigation of membrane proteins and protein denaturation and renaturation.


Admissions
State Bar of Texas
Court of Appeals for the Federal Circuit
United States District Court for the Southern District of Texas
United States District Court for the Eastern District of Texas
United States District Court for the Western District of Texas
United States Patent and Trademark Office
PROFESSIONAL HONORS
Texas Bar Foundation Fellow (2020)
"Texas Super Lawyer," Thomson Reuters (2020 - 2022)
"Best Lawyers in America©," Best Lawyers® U.S. News & World Report
"Top Lawyer," H Texas magazine (2011, 2016-present)
"Professionals on the Fast Track," H Texas magazine (2009)
PROFESSIONAL ACTIVITIES AND MEMBERSHIPS
Emory Alumni Board
American Chemical Society

Member, Joint Board-Council Committee on Patents and Related Matters
Chemical Innovation and Entrepreneurship Council Representative
Small Chemical Business Executive Committee Member

American Intellectual Property Law Association
Houston Intellectual Property Law Association

President-Elect, 2018-present
Vice-President, 2017-2018
Chair of UH/HIPLA Annual Institute on Intellectual Property Law, 2016-2017
Treasurer, 2015-2016
Secretary, 2014-2015
Board of Directors, 2012-2014

Intellectual Property Owner's Association

Vice Chair Diversity & Inclusion Committee
Women in IP Committee
Co-Chair Push Forward Subcommittee of Women in IP Committee
Former member of the European Practice Committee

Licensing Executive Society
COMMUNITY INVOLVEMENT
Comp-U-Dopt, Inc.

Founding Director, 2007-present
Chair, 2014-2016
Vice-Chair, 2012-2014
Chair of Development Committee, 2016-present

Emory Alumni Association

Member, Emory University Alumni Board, 2015-present
President, Houston Chapter, 2008-2013

Houston Community College Foundation

Director, 2018-present
Chair of Governance Committee, 2018-present

University of Houston

Admiralty Moot Court Coach, 2006-2007
Giles Rich Moot Court Coach, 2008-2014
University of Houston Law Center, J.D., 2005
Emory University, M.S., Chemistry, 2002
Emory University, B.S., Chemistry, summa cum laude, 2002
RELATED ARTICLES
SELECTED PUBLICATIONS
"Increasing Diversity in Inventorship & Innovation," Chemical & Engineering News, Vol.100 (13) p 35 (2022)
"A Strong and Stable IP System Incentivizes Tools to Combat COVID-19," Chemical & Engineering News, Vol.99, Issue 39 (2021)
Co-author, "Pharmaceutical Patent Protection: the United States and Japan in Comparative Perspective," Pharmaceutical Patent Analyst, Vol. 6, No. 1 (2017)
Co-author, "First-to-invent versus first-to-file: impact of AIA," Pharmaceutical Patent Analyst, Vol. 3, No. 4 (2014)
"The perils of patent trolling", Pharmaceutical Patent Analyst, Vol. 2, No. 6 (2013)
Co-author, "The ITC as an attractive patent litigation forum for the biotechnology and pharmaceutical industry," Pharmaceutical Patent Analyst, Vol. 2, No. 2 (2013)
Co-author, "Sulfhydryl Reactive Analogs of Dopamine," Soc. Neurosci. Abstr., Vol. 27, Prog. No. 479.5 (2001)
SELECTED PRESENTATIONS
"Flexible & Effective Leadership Strategies Post-2020", IPO Chat Channel (Oct. 2022)
"Prosecutor/Litigator Inequitable Conduct", 38th Annual Institute on Intellectual Property & Information Law (Oct. 2022)
Diversity & Inclusion Today, 2022 AIPPI World Congress in San Francisco (Sept. 2022)
"COVID-19 Vaccines and their IP Rights" 2022 Annual Meeting of State Bar of Texas (June 2022)
"Joint Development for IP Owners" 37th Annual Institute on Intellectual Property & Information Law (Oct. 2021)
"Diversity & Inclusion in IP", IPO Spring Summit (Mar. 2021)
"Issues in Patent Preparation and Prosecution During a Global Pandemic, 34th Annual Course, Advanced Intellectual Property Law, TexasBarCLE (Feb. 2021)
"Privilege and Third Parties: Maintaining privilege when consulting with third parties" 36th Annual Institute on Intellectual Property & Information Law (Oct. 2020)
"How to Be a Better Ally for Diversity and Inclusion" IPO Annual Meeting (Sept 2020)
"A Practical Guide to Diversity & Inclusion in the Legal Profession" IPOwners Spring Summit (Mar. 2020)
"Women in IP Law: A Look into Diversity& Inventorship" 33rd Annual Course, Advanced Intellectual Property Law, TexasBarCLE (Feb. 2020)
"Researching Inventions and Existing Patents" Patent Law for Engineers Webinar, HalfMoon Education, Inc. (Sept. 2019)
"Patent Filing Strategies for Small Chemical Businesses" 256th National Meeting of the American Chemical Society, Boston, MA (Aug. 2018)
"Best Practices for Anticipating IP Due Diligence," Texas Life Science Forum, hosted by BIOHouston and Rice Alliance, Houston Texas (Nov. 2018)
IPO Spring Summit. Ms. Burton was a panelist for the presentation on "Diversity & Inclusion in IP" (2021)
"Nuts and Bolts of Patent Prosecution Pilot Programs at USPTO," 33rd Annual Institute on Intellectual Property & Information Law (2017)
Moderator of Women in IP Brunch at IPO Annual Meeting, San Francisco (2017)
"Patent Filing Strategies for Small Chemical Businesses," 254th National Meeting of the American Chemical Society, Washington DC (2017)
"Use of Pilot Programs at the Patent Office – What to Use That You Aren't Presently Using," 30th Annual Advanced IP Course, TexasBarCLE (2017)
Conference Chair and Presenter, "32nd Annual Institute on Intellectual Property & Information Law," Galveston, Texas (2016)
"IP 101: What every small business should know about intellectual property", 252nd National Meeting of the American Chemical Society, Philadelphia, Pennsylvania (2016)
"IP Budget Best Practices," CLE organized by Dennemeyer Group, Hotel Derek, Houston, Texas (2016)
"

Survey of Disputes Involving GMO Patent Rights

," 250th National Meeting of the American Chemical Society, Boston, Massachusetts, (2015)
Inventor beware: potential pitfalls that every inventor should understand" 248th National Meeting of the American Chemical Society, San Francisco, California (2014)
"Enforcement of Your IP Rights, Now What?" 246th National Meeting of the American Chemical Society, Indianapolis, Indiana (2013)
"The Effect of IP on R&D in the Alternative Energy Industry," 245th National Meeting of the American Chemical Society, New Orleans, Louisiana (2013)
"'America Invents Act' U.S. Patent Reform 2011" American Chemical Society's 67th Southwest Regional Meeting, Austin, Texas (2011)
"Patent Law Reform: Where Do We Stand and How Will it Affect Small Businesses?" American Chemical Society's Fall 2011 242nd National Meeting and Exposition, Denver, Colorado (2011)
"Buyer Beware: The 24 Month Patent Application Pilot Program," American Chemical Society's SWRM/SERMACS Annual Meeting, New Orleans, Louisiana (2010)
"Timing is Everything: When to File a Patent Application," American Chemical Society's Fall 2010 National Meeting and Exposition, Boston, Massachusetts (2010)
"Enablement in the Chemical Arts," American Chemical Society's 61st Southwest Regional Meeting, San Juan, Puerto Rico (2009)
"I signed WHAT?: What to Consider when Entering into Consulting or Other Agreements," American Chemical Society's Division of Small Businesses' symposium on small business startups, San Juan, Puerto Rico (2009)
"Intellectual Property for Scientists," American Chemical Society's Greater Houston Section meeting, Houston, Texas (2009)
"Using IP to Fuel Your Business," American Chemical Society's Great Lakes Regional Meeting, Lincolnshire, Illinois (2009)
"Using IP to Fuel Your Business," American Chemical Society's 13th Annual Green Chemistry and Engineering Conference, College Park, Maryland (2009)