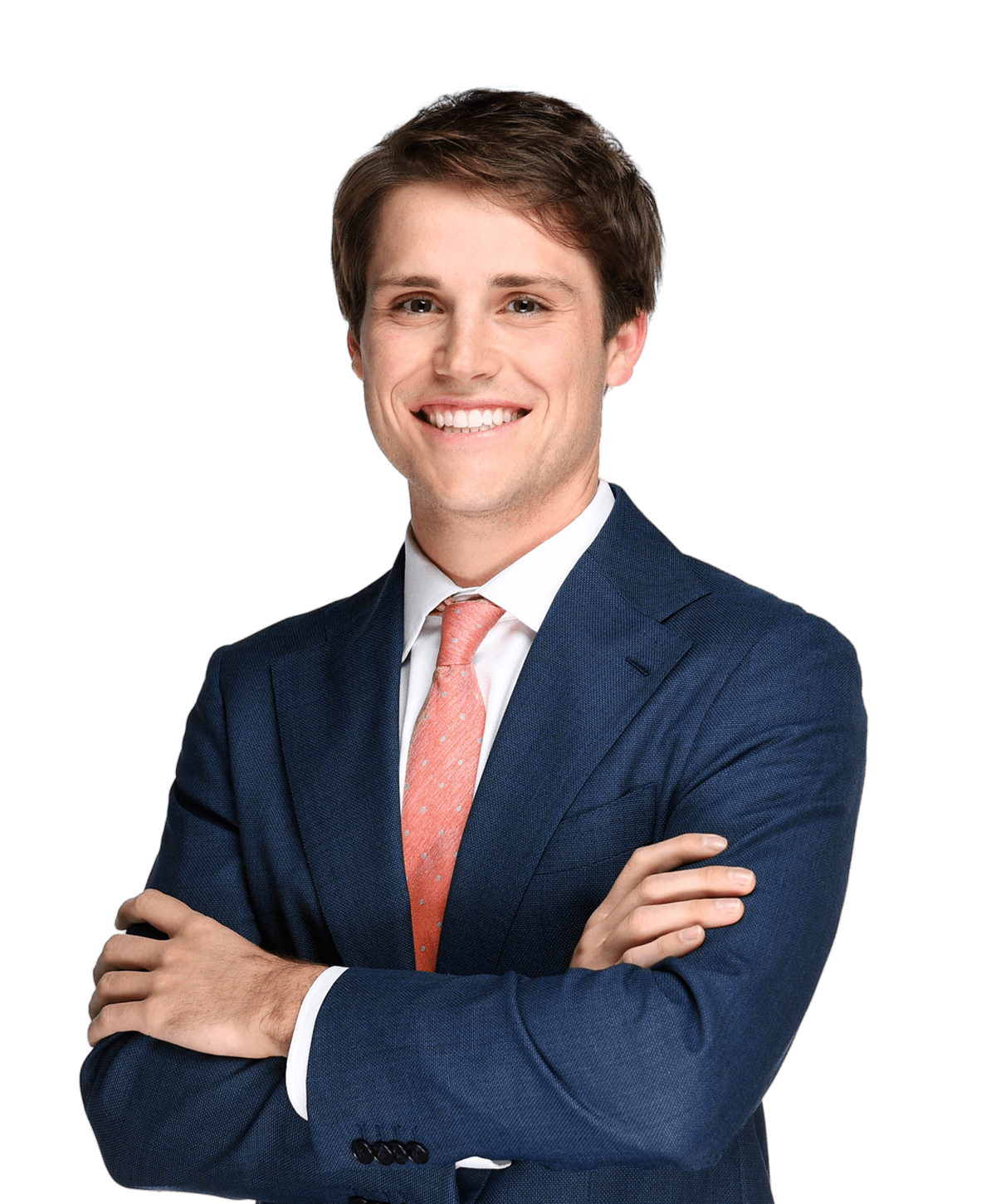 Colin Phelan is a patent engineer with a background in mechanical engineering. He assists with patent preparation and prosecution. Prior to joining OBWB, Colin was part of a team that worked on several engineering projects at AIAA Design Build Fly.
---
They designed, fabricated, and demonstrated flight capabilities of an unmanned, electric powered, radio-controlled aircraft that met the specified mission requirements and budget. Colin also led the additive manufactured parts subsection, overseeing the design and assembly of 3D printed parts.
His team was able to innovate the current capabilities of 3D printers by designing a new 3D printer with the ability to 3D scan. They successfully demonstrated the ability of one machine to replicate unique objects more efficiently than the current methods. While Colin worked on the CAD FEA Impact Simulation Project, he modelled, simulated, and analyzed the mechanical impact between a golf club and a golf ball with COMSOL.
The study examined the transfer of momentum and energy from the club to the ball during a swing and how altering the aerodynamic and mechanical characteristics of the ball would affect the distance the ball will travel.
Colin was also employed by Land O' Lakes where he assisted with manufacturing engineering. He facilitated a number of improvement projects within the manufacturing facility utilizing LEAN manufacturing principles. This subsequently improved line efficiency of the packaging machine to increase plant production.
Achievements & Certificates
Published Research Paper: "The Effect of Dimensional Parameters of Multi-Asperity Surfaces on Friction at the Nanoscale"
Awarded First Place Graduate Student Poster, by Arkansas NSF Center for Advanced Surface Engineering
Awarded Certificate of Completion for successful completion of the University of Arkansas Innovation Scholars Program
Certified SolidWorks Associate
Select Publications
M.S., Mechanical Engineering, University of Arkansas, Fayetteville, AR, 2021
B.S., Mechanical Engineering, University of Arkansas, Fayetteville, AR, With a Minor in Mathematics, 2019