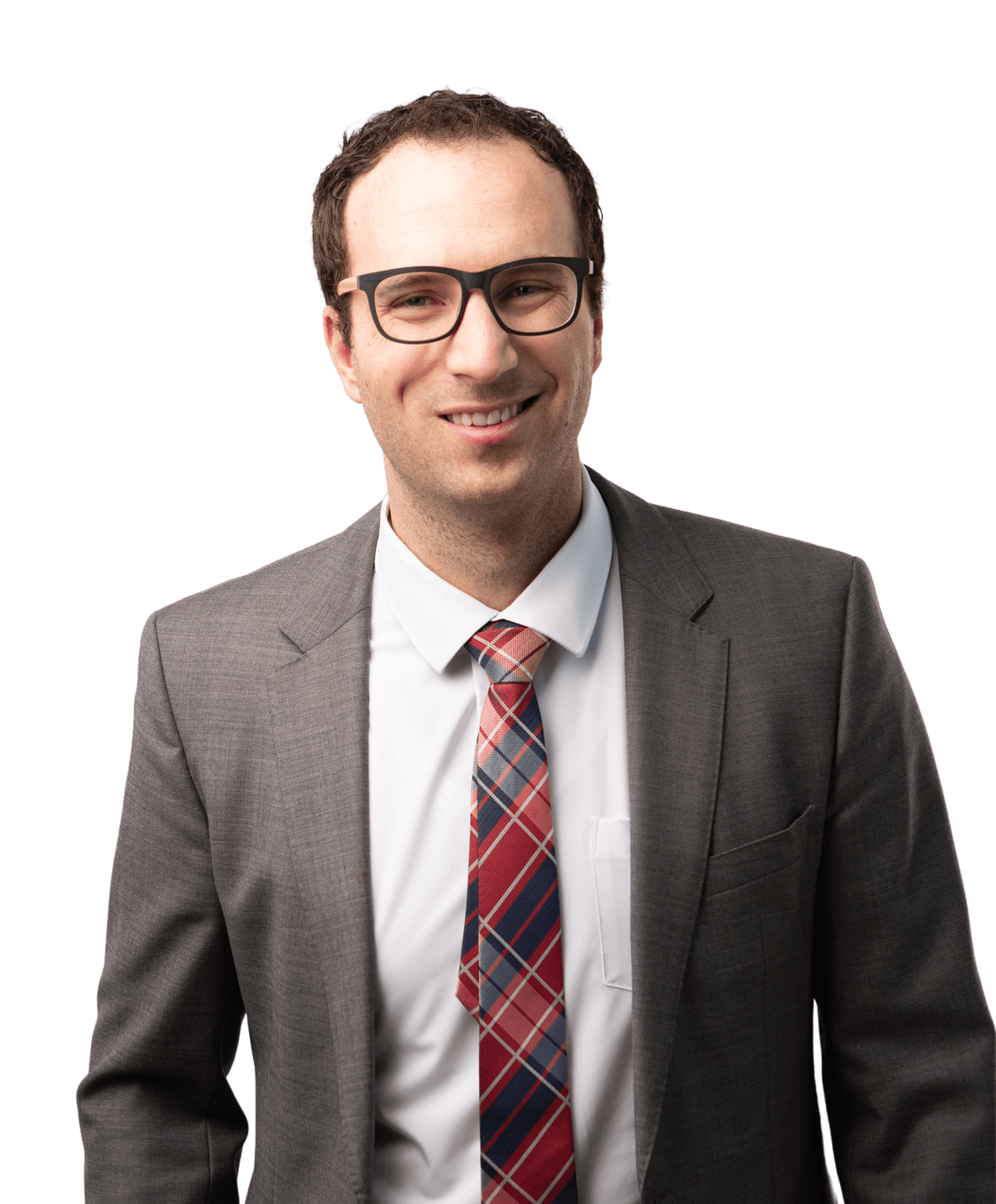 Dr. Alex Casey is a patent engineer with a background in mechanical engineering. Alex brings an impressive breadth of knowledge and research experience to his work as a patent engineer. He assists with patent preparation and prosecution for domestic and international clients.
---
Prior to joining OBWB, Alex worked as a research scientist and as a graduate research assistant at Purdue University. His work developing and implementing algorithms while analyzing and generating data sets contributed to establishing new methods and techniques which in turn led to an improved understanding of energy localization ("hot spots") needed to improve the safety and performance of explosives.
Alex facilitated numerous projects, including predicting molecular and bulk properties of a proposed energetic material given the molecule's information dense, but unstructured, 4D electronic structure tensor. The resultant findings were published in the American Chemical Society Journal.
He has co-authored a number of articles on his research and is a respected voice in the scientific community.
NOTABLE AWARDS
Army Research Laboratory Research Associateship Program Fellow
National Defense Science & Engineering Graduate (NDSEG) Fellow
Ingersoll-Rand Fellowship
3rd Place - Annual Air Force Research Lab (AFRL) University Design Challenge
Ph.D., Mechanical Engineering, Purdue University, 2020
B.S., Mechanical Engineering, Utah State University, 2015
SELECTED PUBLICATIONS
Co-author, "Prediction of Energetic Material Properties Using 3D Convolutional Neural Networks" - American Chemical Socirety Publications (2020)
Co-author, "The Effect of Distribution Form on Reaction Probability Estimates from Impact Tests" - Journal of Energectic Materials (2020)
Co-author, "Dynamic Imaging of Temperature Field Within a Polymer Explosive" – [Editors' Pick] Optica Publishing Group (2019)
Co-author, "Crystal Proximity and Adhesion Effects on Thermal Response of Energetics" - AIP Journal of Applied Physics (2017)
Co-author, "High Speed X-ray Contrast Imaging of Energetic Composites Under Dynamic Impact" - AIP Applied Physics Letters (2016)
Co-author, "High Order Methods for Turbulent Flows" - Springer Link (2015)